On 9 August 2018, in the Introducing Event of the PRATI and TIAS Research Institute, which belong to the PHENIKAA Group and Thanh Tay University, National Foundation for Science and Technology Development (NAFOSTED) and PHENIKAA Group have signed an agreement on sponsoring for Ta Quang Buu Prize in the 2019 – 2021 period.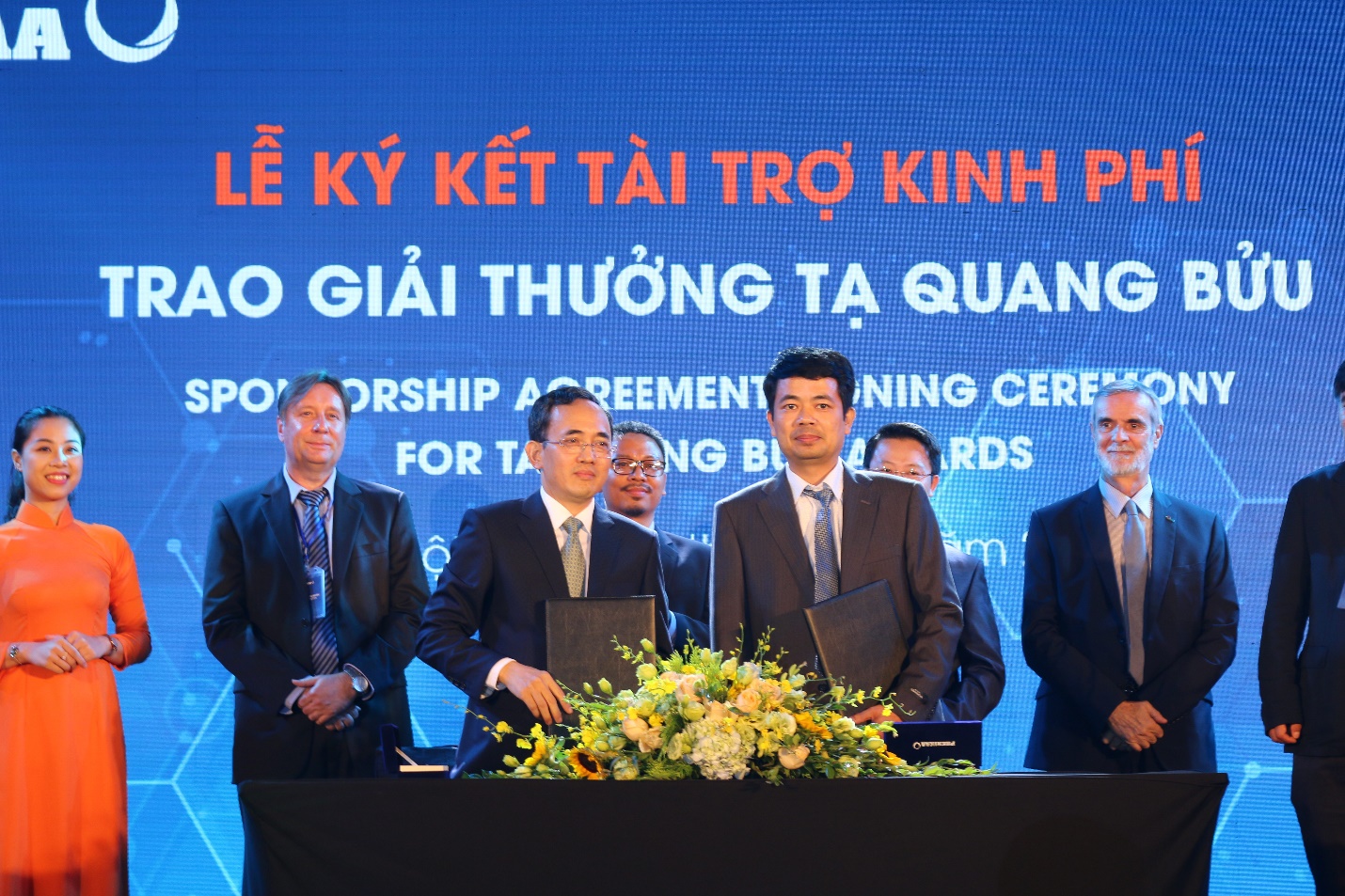 NAFOSTED Executive Office Director Do Tien Dzung and President of Phenikaa Group Ho Xuan Nang signed the sponsoring agreement for Ta Quang Buu Prize
Under the framework of this agreement, Phenikaa Group will sponsor for Ta Quang Buu Prize in three continuous years (2019 – 2021), including the monetary prizes for main prizes and young prizes.
Ta Quang Buu Prize is the annual prize organized by the Ministry of Science and Technology to encourage and honor scientists with outstanding achievement in basic research in natural sciences and engineering. Ta Quang Buu Prize Ceremony is held annually on the Vietnam Science and Technology Day on 18 May with the participants of the Government's leaders, leaders of the Ministry of Science and Technology, representatives of science and technology organizations and many reputable scientists. The annual organization of the Prize contributes to promote basic research in particular and Vietnam's science and technology in general to reach international standards, at the same time praises and encourages scientists to conduct research with highest quality. Up to now, there have been 11 Main Prizes and 03 Prizes for Young Scientists (under 35 years old) being awarded to scientists who are authors of excellent scientific works.
A&A Green Phoenix Group Joint Stock Company was established in October 2010. After the establishment and development time, Phenikaa has become one of the top companies in the world in producing and providing quartz. Currently, the product brand VICOSTONE Quartz Surfaces by Phenikaa Group is one of the biggest brands in quartz production in the world.

At the moment, PHENIKAA group has also taken over Thanh Tay University and set the aim of developing Thanh Tay University to become a high-quality university with close links between theory and practice, taking scientific research and technological development as the developmental base.
Nguyen Thanh Trung